Best Coffee Shops in Denver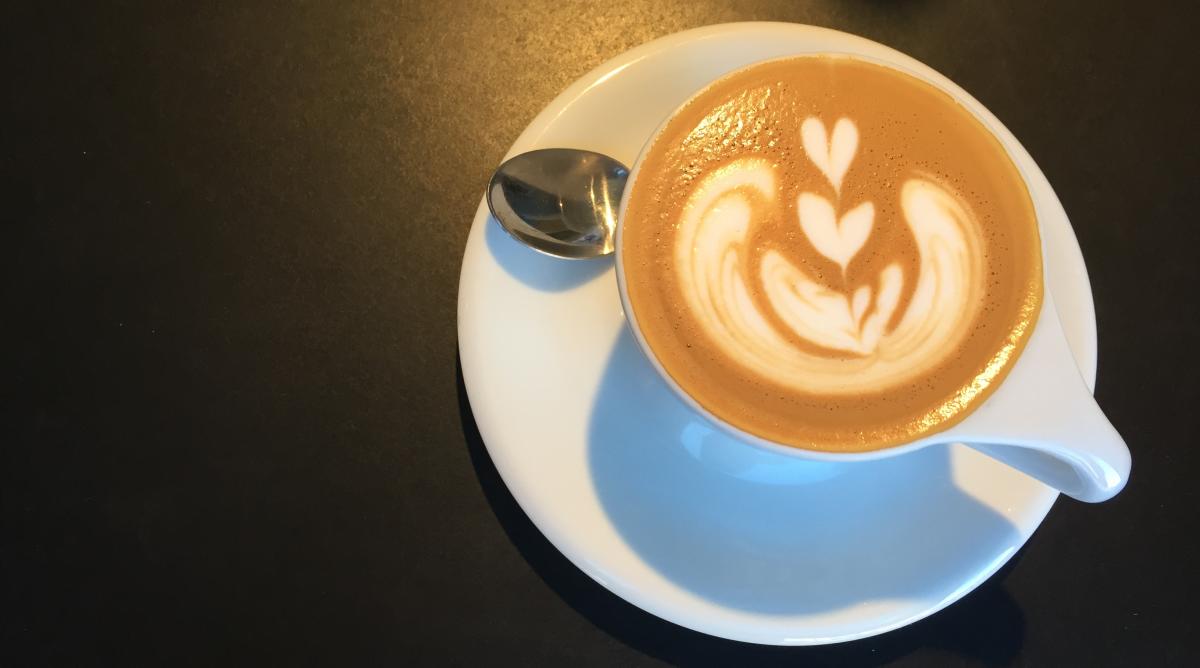 Sweet Bloom Coffee Roasters
Denver knew the craft-coffee movement was here to stay when international Coffee Masters Tournament runner-up Andy Sprenger opened his Sweet Bloom outpost in Lakewood in 2013. The on-site roastery and café are perfection-obsessed and seem to get every single cup delectably right.
Neighborhood: Lakewood
So Hip to Sip
Beautiful interiors and cool vibes make these coffeehouses some of the most stylish in Denver.
Huckleberry Roasters
Supplying some of the choosiest coffee shops with their Denver-roasted beans, Huckleberry now has two shops of its own, both of them off the charts in coolness. The Pecos Street location sports a spare, pared-down interior with warm woods, while their newer location is a sleek space next to the lobby the Maven Hotel in downtown's Dairy Block.
Neighborhoods: Highlands, Downtown
Amethyst
Glowing white geometric patterns, pale woods and clean lines are fitting for Amethyst, whose motto is "coffee is beautiful." Friendly baristas serve up Denver's own Commonwealth Coffee, whose roaster Ryan Fisher placed second in the prestigious NYC Coffee Masters Tournament (competing beside Amethyst's own Elle Taylor).
Neighborhood: South Broadway
Weathervane
High on charm and low on pretension, this homey nook is decorated with kitsch-chic paintings, bins of vinyl records, retro furniture and an on-site vintage store. The coffee is just as memorable — and comforting — as the surroundings.
Neighborhood: Uptown
Aviano Coffee
For devotees to one of the most well-known coffee roasters in the country — Intelligentsia — Aviano is where to worship. Amiable baristas know just how to brew the direct-trade beans and serve it to perfection, all in a beautifully modern space trimmed in warm woods and gleaming subway tile.
Neighborhood: Cherry Creek
Overt
What this postage-stamp-sized shop lacks in size, it makes up for with big flavors in coffee, often brewed from local Huckleberry Roasters' beans. The real secret is the divine back patio; it's garden-like in summer, and in winter, staff will equip you with blankets and space heaters. Overt's owners run the popular Vert Kitchen next door, so naturally, the coffee shop's grab-and-go cooler is stocked with the restaurant's delicious sandwiches.
Neighborhood: Washington Park
Pigtrain Coffee Co.
Fuel your journey at this Union Station coffee spot that serves up locally roasted beans from Conscious Coffee along with bhakti chai, Italian sodas, pastries, empanadas, breakfast burritos and even coffee cocktails. In the mood for something sweet? Order the affogato — a scoop of ice cream with a shot of hot espresso poured over the top. 
Neighborhood: Downtown
Pour-Over Royalty
It's back to basics with the coffee movement's purist-preferred method of brewing at these revered hot spots.
Little Owl
From their small but elegant shop in LoDo (Lower Downtown), Little Owl serves coffee connoisseurs perfectly brewed individual cups from small-batch, single-origin beans. While their espressos are as delicious, it's worth watching the art of the pour-over here.
Neighborhood: Downtown
Black Black
The ultimate back-to-basics approach at Black Black means their coffee is made from meticulously selected beans, one cup at a time, minus any cream or sugar. The establishment's focus on quality has fans converting to the pared-down brewing philosophy.
Neighborhood: RiNo
Old Favorites
These purveyors were in the know about coffee — and community — way back before the rest of us caught on.
Pablo's Coffee
Pablo's has been around since 1995, when founder Craig Conner used his credit card to start the business with partner Kris Kluver. The place has grown and matured its coffee-making techniques over the years and now has three locations. Yet Pablo's maintains its down-to-earth feel and a legion of loyal customers.
Neighborhoods: East Colfax, Capitol Hill
Kaladi Coffee
Preaching the gospel of good coffee since 2000, the Kaladi brothers have adapted an "air roasting" technique that accounts for the smoothness of their roast. Stop by their understated café near the University of Denver, which is a favorite of coffee faithfuls.
Neighborhoods: University
Dazbog Coffee Company
Russian for "good fortune," Dazbog Coffee Company was founded in 1996 by two brothers from Leningrad, Leonid and Anatoly Yuffa. Now with a couple of dozen locations throughout Colorado, the beans are, to this day, roasted in small batches, carrying names like KGBlend, White Nights Espresso and Kremlin Blend.
Neighborhood: Multiple locations across Denver
Culture + Coffee
These coffee shops are about way more than coffee.
Corvus Coffee
A recent Yelp review taunts, "If you're satisfied with your mediocre existence, stay away." Yep. The folks at Corvus on South Broadway get craft coffee to a T, and this beautiful, bright interior is the perfect place to chat with the knowledgeable baristas, surf a little — and return to an enlightened existence. A second location is now available near the Denver Tech Center.
Neighborhoods: South Broadway, Denver Tech Center
Whittier Café
A colorful interior, community events, art shows, piles of books — it's the vibrant sense of community that makes Whittier Café stand out. That and the traditional Ethiopian coffee ceremony every Sunday at 2 p.m.
Neighborhood: Uptown 
Tattered Cover
Denver's most beloved bookstore is the indie-run Tattered Cover — a literary mecca, really. The 16th Street Mall location (of three locations that serve coffee) is well suited to buying a novel or magazine, cozying up in a corner and sipping coffee in bookish bliss.
Neighborhoods: Downtown, East Colfax, Littleton
Coffee for a Cause
Do good just by enjoying a cup of coffee at these socially conscientious spots.
Pinwheel Coffee
Brightly colored origami pinwheels grace the white walls of Pinwheel Coffee, a fittingly cheery and youthful decoration for a unique coffee shop that is staffed by junior and high school students. The shop, a collaboration between local Montessori schools and nonprofit Great Work, lets kids gain real-world experience in running a business, brewing coffee (good coffee — they serve Denver's own Middle State) and customer service.
Neighborhood: Highlands
Thump Coffee
Thump comes to Denver by way of Oregon, bringing with them their philosophy that coffee can change lives. Long, wooden community tables, delicious pastries, flavorful teas and frothy lattes make it a pleasure to hang here for quite some time.
Neighborhood: Capitol Hill
Copper Door Coffee
Copper Door Coffee is the first female-only-owned roastery in Denver. Owner Hannah Ulbrich selects high-quality beans from women-only producers, growers with programs that benefit wildlife, and farms with fair trade and organic beans. The Santa Fe Arts District shop itself has a warm, farmhouse feel, thanks to a wall covered entirely of old, chippy doors.
Neighborhoods: Santa Fe Arts District, Lowry
Day to Night
Looking for a late night coffee shop? These multi-tasking venues blur the line between coffee shop and drinking hole.
Bellwether
Craft coffee, whiskey and a haircut? What else could a person want? The masculine vibe (antlers on the wall, a motorcycle parked inside) is fitting for a joint that has rye whiskey on tap — and that also happens to serve one of the best cold-brewed coffees in Denver.
Neighborhood: East Colfax
Black Eye
This hipster haven serves up to-die-for breakfast bites, gourmet coffee, beer and wine. The hangout manages to be low-key yet chic at the same time, making it ideal for daytime or evening meet-ups over coffee or adult bevies.
Neighborhood: Highlands
CARBON CAFE AND BAR
Carbon started off as a coffee shop next to a donut shop (a good combination) and has now become a full-service cafe and bar next to a donut shop (an ah-ma-zing combination). And it's not just any donut shop — it's Carbon's sister establishment Habit Doughnut Dispensary. Come simply for an espresso and donut or a late-night serving of poutine tater tots and cocktails.
Neighborhood: Downtown